Blog view using database?table=content
Hereafter we list all articles directly from the database
Note: we could do the same with the Users table for example and allow Search on it. See https://github.com/joomlatools/joomlatools-pages/discussions/506
---
Title: This website is a step by step demo of what you can do with Joomlatools Pages
Published on: 29 Sep 2023
Category ID: 2
Introtext:
This demo website comes along with a detailed presentation
called 'Joomla, Custom Fields, external data and more ● powerful overrides made easy with Joomlatools Pages'
made for
See this full presentation on slides.woluweb.be See all my other presentations on slides.woluweb.be
Enjoy!
Note that Joomlatools Pages is free and open-source. Feel free to contribute and/or sponsor 😉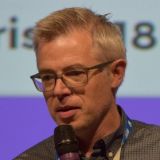 ---
Want to play with JoomlaTools Pages and test it further for yourself?
Download a copy of the present demo site
---
Want to play with other examples ?
---
Although this demo site already covers many many things that Pages can do, there are other interesting features which are not covered here like:
adding a custom template function
adding a form processor
adding a event subscriber (equivalent of plugins in Joomla)
---
Title: Organization 1

Published on: 29 Sep 2023
Category ID: 8
Introtext:
Introtext 1
---
Title: Organization 2

Published on: 29 Sep 2023
Category ID: 8
Introtext:
Introtext 2
---
Title: Organization 3

Published on: 29 Sep 2023
Category ID: 8
Introtext:
Introtext 3
---
Title: French
Published on: 29 Sep 2023
Category ID: 2
Introtext:
---
Title: Dutch
Published on: 29 Sep 2023
Category ID: 2
Introtext:
---
Title: English
Published on: 29 Sep 2023
Category ID: 2
Introtext:
---
And here is a little var_dump(collection()) so that you can see all what is immediately available in the array itself:
object(ComPagesModelEntityItems)#1810 (7) {
  [1]=>
  array(31) {
    ["id"]=>
    string(1) "1"
    ["asset_id"]=>
    string(2) "63"
    ["title"]=>
    string(77) "This website is a step by step demo of what you can do with Joomlatools Pages"
    ["alias"]=>
    string(46) "welcome-to-this-demo-site-of-joomlatools-pages"
    ["introtext"]=>
    string(3574) "

This demo website comes along with a detailed presentation






called 'Joomla, Custom Fields, external data and more ● powerful overrides made easy with Joomlatools Pages'


made for








See this full presentation on slides.woluweb.be See all my other presentations on slides.woluweb.be




Enjoy!




Note that Joomlatools Pages is free and open-source. Feel free to contribute and/or sponsor 😉







---




Want to play with JoomlaTools Pages and test it further for yourself?




Download a copy of the present demo site




---




Want to play with other examples ?





---







Although this demo site already covers many many things that Pages can do, there are other interesting features which are not covered here like:






adding a custom template function


adding a form processor


adding a event subscriber (equivalent of plugins in Joomla)






"
    ["fulltext"]=>
    string(0) ""
    ["state"]=>
    string(1) "1"
    ["catid"]=>
    string(1) "2"
    ["created"]=>
    string(19) "2021-04-19 13:43:30"
    ["created_by"]=>
    string(3) "844"
    ["created_by_alias"]=>
    string(0) ""
    ["modified"]=>
    string(19) "2021-06-17 07:44:56"
    ["modified_by"]=>
    string(3) "844"
    ["checked_out"]=>
    string(1) "0"
    ["checked_out_time"]=>
    string(19) "0000-00-00 00:00:00"
    ["publish_up"]=>
    string(19) "2021-04-19 13:43:30"
    ["publish_down"]=>
    string(19) "0000-00-00 00:00:00"
    ["images"]=>
    string(173) "{"image_intro":"","float_intro":"","image_intro_alt":"","image_intro_caption":"","image_fulltext":"","float_fulltext":"","image_fulltext_alt":"","image_fulltext_caption":""}"
    ["urls"]=>
    string(121) "{"urla":false,"urlatext":"","targeta":"","urlb":false,"urlbtext":"","targetb":"","urlc":false,"urlctext":"","targetc":""}"
    ["attribs"]=>
    string(667) "{"article_layout":"","show_title":"","link_titles":"","show_tags":"","show_intro":"","info_block_position":"","info_block_show_title":"","show_category":"","link_category":"","show_parent_category":"","link_parent_category":"","show_associations":"","show_author":"","link_author":"","show_create_date":"","show_modify_date":"","show_publish_date":"","show_item_navigation":"","show_icons":"","show_print_icon":"","show_email_icon":"","show_vote":"","show_hits":"","show_noauth":"","urls_position":"","alternative_readmore":"","article_page_title":"","show_publishing_options":"","show_article_options":"","show_urls_images_backend":"","show_urls_images_frontend":""}"
    ["version"]=>
    string(2) "54"
    ["ordering"]=>
    int(1)
    ["metakey"]=>
    string(0) ""
    ["metadesc"]=>
    string(0) ""
    ["access"]=>
    string(1) "1"
    ["hits"]=>
    string(1) "0"
    ["metadata"]=>
    string(53) "{"robots":"","author":"","rights":"","xreference":""}"
    ["featured"]=>
    string(1) "1"
    ["language"]=>
    string(1) "*"
    ["xreference"]=>
    string(0) ""
    ["note"]=>
    string(0) ""
  }
  [2]=>
  array(31) {
    ["id"]=>
    string(1) "2"
    ["asset_id"]=>
    string(2) "69"
    ["title"]=>
    string(14) "Organization 1"
    ["alias"]=>
    string(14) "organization-1"
    ["introtext"]=>
    string(20) "

Introtext 1


"
    ["fulltext"]=>
    string(19) "


Fulltext 1

"
    ["state"]=>
    string(1) "1"
    ["catid"]=>
    string(1) "8"
    ["created"]=>
    string(19) "2021-04-20 08:38:13"
    ["created_by"]=>
    string(3) "844"
    ["created_by_alias"]=>
    string(0) ""
    ["modified"]=>
    string(19) "2021-07-05 15:53:31"
    ["modified_by"]=>
    string(3) "844"
    ["checked_out"]=>
    string(3) "844"
    ["checked_out_time"]=>
    string(19) "2022-03-23 10:03:09"
    ["publish_up"]=>
    string(19) "2021-04-20 08:38:13"
    ["publish_down"]=>
    string(19) "0000-00-00 00:00:00"
    ["images"]=>
    string(251) "{"image_intro":"images\/headers\/windows.jpg","float_intro":"","image_intro_alt":"windows","image_intro_caption":"windows","image_fulltext":"images\/headers\/maple.jpg","float_fulltext":"","image_fulltext_alt":"maple","image_fulltext_caption":"maple"}"
    ["urls"]=>
    string(121) "{"urla":false,"urlatext":"","targeta":"","urlb":false,"urlbtext":"","targetb":"","urlc":false,"urlctext":"","targetc":""}"
    ["attribs"]=>
    string(667) "{"article_layout":"","show_title":"","link_titles":"","show_tags":"","show_intro":"","info_block_position":"","info_block_show_title":"","show_category":"","link_category":"","show_parent_category":"","link_parent_category":"","show_associations":"","show_author":"","link_author":"","show_create_date":"","show_modify_date":"","show_publish_date":"","show_item_navigation":"","show_icons":"","show_print_icon":"","show_email_icon":"","show_vote":"","show_hits":"","show_noauth":"","urls_position":"","alternative_readmore":"","article_page_title":"","show_publishing_options":"","show_article_options":"","show_urls_images_backend":"","show_urls_images_frontend":""}"
    ["version"]=>
    string(2) "12"
    ["ordering"]=>
    int(2)
    ["metakey"]=>
    string(0) ""
    ["metadesc"]=>
    string(0) ""
    ["access"]=>
    string(1) "1"
    ["hits"]=>
    string(1) "0"
    ["metadata"]=>
    string(53) "{"robots":"","author":"","rights":"","xreference":""}"
    ["featured"]=>
    string(1) "0"
    ["language"]=>
    string(1) "*"
    ["xreference"]=>
    string(0) ""
    ["note"]=>
    string(0) ""
  }
  [3]=>
  array(31) {
    ["id"]=>
    string(1) "3"
    ["asset_id"]=>
    string(2) "70"
    ["title"]=>
    string(14) "Organization 2"
    ["alias"]=>
    string(14) "organization-2"
    ["introtext"]=>
    string(18) "

Introtext 2

"
    ["fulltext"]=>
    string(0) ""
    ["state"]=>
    string(1) "1"
    ["catid"]=>
    string(1) "8"
    ["created"]=>
    string(19) "2021-04-21 08:38:13"
    ["created_by"]=>
    string(3) "844"
    ["created_by_alias"]=>
    string(0) ""
    ["modified"]=>
    string(19) "2021-07-05 15:18:10"
    ["modified_by"]=>
    string(3) "844"
    ["checked_out"]=>
    string(1) "0"
    ["checked_out_time"]=>
    string(19) "0000-00-00 00:00:00"
    ["publish_up"]=>
    string(19) "2021-04-21 08:38:13"
    ["publish_down"]=>
    string(19) "0000-00-00 00:00:00"
    ["images"]=>
    string(269) "{"image_intro":"images\/headers\/raindrops.jpg","float_intro":"","image_intro_alt":"raindrops","image_intro_caption":"raindrops","image_fulltext":"images\/headers\/raindrops.jpg","float_fulltext":"","image_fulltext_alt":"raindrops","image_fulltext_caption":"raindrops"}"
    ["urls"]=>
    string(121) "{"urla":false,"urlatext":"","targeta":"","urlb":false,"urlbtext":"","targetb":"","urlc":false,"urlctext":"","targetc":""}"
    ["attribs"]=>
    string(667) "{"article_layout":"","show_title":"","link_titles":"","show_tags":"","show_intro":"","info_block_position":"","info_block_show_title":"","show_category":"","link_category":"","show_parent_category":"","link_parent_category":"","show_associations":"","show_author":"","link_author":"","show_create_date":"","show_modify_date":"","show_publish_date":"","show_item_navigation":"","show_icons":"","show_print_icon":"","show_email_icon":"","show_vote":"","show_hits":"","show_noauth":"","urls_position":"","alternative_readmore":"","article_page_title":"","show_publishing_options":"","show_article_options":"","show_urls_images_backend":"","show_urls_images_frontend":""}"
    ["version"]=>
    string(1) "8"
    ["ordering"]=>
    int(3)
    ["metakey"]=>
    string(0) ""
    ["metadesc"]=>
    string(0) ""
    ["access"]=>
    string(1) "1"
    ["hits"]=>
    string(1) "0"
    ["metadata"]=>
    string(53) "{"robots":"","author":"","rights":"","xreference":""}"
    ["featured"]=>
    string(1) "0"
    ["language"]=>
    string(1) "*"
    ["xreference"]=>
    string(0) ""
    ["note"]=>
    string(0) ""
  }
  [4]=>
  array(31) {
    ["id"]=>
    string(1) "4"
    ["asset_id"]=>
    string(2) "71"
    ["title"]=>
    string(14) "Organization 3"
    ["alias"]=>
    string(14) "organization-3"
    ["introtext"]=>
    string(18) "

Introtext 3

"
    ["fulltext"]=>
    string(0) ""
    ["state"]=>
    string(1) "1"
    ["catid"]=>
    string(1) "8"
    ["created"]=>
    string(19) "2021-04-22 08:38:13"
    ["created_by"]=>
    string(3) "844"
    ["created_by_alias"]=>
    string(0) ""
    ["modified"]=>
    string(19) "2021-07-05 15:18:14"
    ["modified_by"]=>
    string(3) "844"
    ["checked_out"]=>
    string(1) "0"
    ["checked_out_time"]=>
    string(19) "0000-00-00 00:00:00"
    ["publish_up"]=>
    string(19) "2021-04-22 08:38:13"
    ["publish_down"]=>
    string(19) "0000-00-00 00:00:00"
    ["images"]=>
    string(281) "{"image_intro":"images\/headers\/walden-pond.jpg","float_intro":"","image_intro_alt":"walden pond","image_intro_caption":"walden pond","image_fulltext":"images\/headers\/walden-pond.jpg","float_fulltext":"","image_fulltext_alt":"walden pond","image_fulltext_caption":"walden pond"}"
    ["urls"]=>
    string(121) "{"urla":false,"urlatext":"","targeta":"","urlb":false,"urlbtext":"","targetb":"","urlc":false,"urlctext":"","targetc":""}"
    ["attribs"]=>
    string(667) "{"article_layout":"","show_title":"","link_titles":"","show_tags":"","show_intro":"","info_block_position":"","info_block_show_title":"","show_category":"","link_category":"","show_parent_category":"","link_parent_category":"","show_associations":"","show_author":"","link_author":"","show_create_date":"","show_modify_date":"","show_publish_date":"","show_item_navigation":"","show_icons":"","show_print_icon":"","show_email_icon":"","show_vote":"","show_hits":"","show_noauth":"","urls_position":"","alternative_readmore":"","article_page_title":"","show_publishing_options":"","show_article_options":"","show_urls_images_backend":"","show_urls_images_frontend":""}"
    ["version"]=>
    string(2) "16"
    ["ordering"]=>
    int(4)
    ["metakey"]=>
    string(0) ""
    ["metadesc"]=>
    string(0) ""
    ["access"]=>
    string(1) "1"
    ["hits"]=>
    string(1) "0"
    ["metadata"]=>
    string(53) "{"robots":"","author":"","rights":"","xreference":""}"
    ["featured"]=>
    string(1) "0"
    ["language"]=>
    string(1) "*"
    ["xreference"]=>
    string(0) ""
    ["note"]=>
    string(0) ""
  }
  [5]=>
  array(31) {
    ["id"]=>
    string(1) "5"
    ["asset_id"]=>
    string(2) "78"
    ["title"]=>
    string(6) "French"
    ["alias"]=>
    string(6) "french"
    ["introtext"]=>
    string(0) ""
    ["fulltext"]=>
    string(0) ""
    ["state"]=>
    string(1) "1"
    ["catid"]=>
    string(1) "2"
    ["created"]=>
    string(19) "2021-04-27 08:36:58"
    ["created_by"]=>
    string(3) "844"
    ["created_by_alias"]=>
    string(0) ""
    ["modified"]=>
    string(19) "2021-04-27 08:36:58"
    ["modified_by"]=>
    string(1) "0"
    ["checked_out"]=>
    string(1) "0"
    ["checked_out_time"]=>
    string(19) "0000-00-00 00:00:00"
    ["publish_up"]=>
    string(19) "2021-04-27 08:36:58"
    ["publish_down"]=>
    string(19) "0000-00-00 00:00:00"
    ["images"]=>
    string(173) "{"image_intro":"","float_intro":"","image_intro_alt":"","image_intro_caption":"","image_fulltext":"","float_fulltext":"","image_fulltext_alt":"","image_fulltext_caption":""}"
    ["urls"]=>
    string(121) "{"urla":false,"urlatext":"","targeta":"","urlb":false,"urlbtext":"","targetb":"","urlc":false,"urlctext":"","targetc":""}"
    ["attribs"]=>
    string(667) "{"article_layout":"","show_title":"","link_titles":"","show_tags":"","show_intro":"","info_block_position":"","info_block_show_title":"","show_category":"","link_category":"","show_parent_category":"","link_parent_category":"","show_associations":"","show_author":"","link_author":"","show_create_date":"","show_modify_date":"","show_publish_date":"","show_item_navigation":"","show_icons":"","show_print_icon":"","show_email_icon":"","show_vote":"","show_hits":"","show_noauth":"","urls_position":"","alternative_readmore":"","article_page_title":"","show_publishing_options":"","show_article_options":"","show_urls_images_backend":"","show_urls_images_frontend":""}"
    ["version"]=>
    string(1) "1"
    ["ordering"]=>
    int(5)
    ["metakey"]=>
    string(0) ""
    ["metadesc"]=>
    string(0) ""
    ["access"]=>
    string(1) "1"
    ["hits"]=>
    string(1) "0"
    ["metadata"]=>
    string(53) "{"robots":"","author":"","rights":"","xreference":""}"
    ["featured"]=>
    string(1) "0"
    ["language"]=>
    string(5) "fr-FR"
    ["xreference"]=>
    string(0) ""
    ["note"]=>
    string(0) ""
  }
  [6]=>
  array(31) {
    ["id"]=>
    string(1) "6"
    ["asset_id"]=>
    string(2) "79"
    ["title"]=>
    string(5) "Dutch"
    ["alias"]=>
    string(5) "dutch"
    ["introtext"]=>
    string(0) ""
    ["fulltext"]=>
    string(0) ""
    ["state"]=>
    string(1) "1"
    ["catid"]=>
    string(1) "2"
    ["created"]=>
    string(19) "2021-04-27 08:37:10"
    ["created_by"]=>
    string(3) "844"
    ["created_by_alias"]=>
    string(0) ""
    ["modified"]=>
    string(19) "2021-04-27 08:37:10"
    ["modified_by"]=>
    string(1) "0"
    ["checked_out"]=>
    string(1) "0"
    ["checked_out_time"]=>
    string(19) "0000-00-00 00:00:00"
    ["publish_up"]=>
    string(19) "2021-04-27 08:37:10"
    ["publish_down"]=>
    string(19) "0000-00-00 00:00:00"
    ["images"]=>
    string(173) "{"image_intro":"","float_intro":"","image_intro_alt":"","image_intro_caption":"","image_fulltext":"","float_fulltext":"","image_fulltext_alt":"","image_fulltext_caption":""}"
    ["urls"]=>
    string(121) "{"urla":false,"urlatext":"","targeta":"","urlb":false,"urlbtext":"","targetb":"","urlc":false,"urlctext":"","targetc":""}"
    ["attribs"]=>
    string(667) "{"article_layout":"","show_title":"","link_titles":"","show_tags":"","show_intro":"","info_block_position":"","info_block_show_title":"","show_category":"","link_category":"","show_parent_category":"","link_parent_category":"","show_associations":"","show_author":"","link_author":"","show_create_date":"","show_modify_date":"","show_publish_date":"","show_item_navigation":"","show_icons":"","show_print_icon":"","show_email_icon":"","show_vote":"","show_hits":"","show_noauth":"","urls_position":"","alternative_readmore":"","article_page_title":"","show_publishing_options":"","show_article_options":"","show_urls_images_backend":"","show_urls_images_frontend":""}"
    ["version"]=>
    string(1) "1"
    ["ordering"]=>
    int(6)
    ["metakey"]=>
    string(0) ""
    ["metadesc"]=>
    string(0) ""
    ["access"]=>
    string(1) "1"
    ["hits"]=>
    string(1) "0"
    ["metadata"]=>
    string(53) "{"robots":"","author":"","rights":"","xreference":""}"
    ["featured"]=>
    string(1) "0"
    ["language"]=>
    string(5) "nl-NL"
    ["xreference"]=>
    string(0) ""
    ["note"]=>
    string(0) ""
  }
  [7]=>
  array(31) {
    ["id"]=>
    string(1) "7"
    ["asset_id"]=>
    string(2) "80"
    ["title"]=>
    string(7) "English"
    ["alias"]=>
    string(7) "english"
    ["introtext"]=>
    string(0) ""
    ["fulltext"]=>
    string(0) ""
    ["state"]=>
    string(1) "1"
    ["catid"]=>
    string(1) "2"
    ["created"]=>
    string(19) "2021-04-27 08:37:23"
    ["created_by"]=>
    string(3) "844"
    ["created_by_alias"]=>
    string(0) ""
    ["modified"]=>
    string(19) "2021-04-27 08:37:23"
    ["modified_by"]=>
    string(1) "0"
    ["checked_out"]=>
    string(1) "0"
    ["checked_out_time"]=>
    string(19) "0000-00-00 00:00:00"
    ["publish_up"]=>
    string(19) "2021-04-27 08:37:23"
    ["publish_down"]=>
    string(19) "0000-00-00 00:00:00"
    ["images"]=>
    string(173) "{"image_intro":"","float_intro":"","image_intro_alt":"","image_intro_caption":"","image_fulltext":"","float_fulltext":"","image_fulltext_alt":"","image_fulltext_caption":""}"
    ["urls"]=>
    string(121) "{"urla":false,"urlatext":"","targeta":"","urlb":false,"urlbtext":"","targetb":"","urlc":false,"urlctext":"","targetc":""}"
    ["attribs"]=>
    string(667) "{"article_layout":"","show_title":"","link_titles":"","show_tags":"","show_intro":"","info_block_position":"","info_block_show_title":"","show_category":"","link_category":"","show_parent_category":"","link_parent_category":"","show_associations":"","show_author":"","link_author":"","show_create_date":"","show_modify_date":"","show_publish_date":"","show_item_navigation":"","show_icons":"","show_print_icon":"","show_email_icon":"","show_vote":"","show_hits":"","show_noauth":"","urls_position":"","alternative_readmore":"","article_page_title":"","show_publishing_options":"","show_article_options":"","show_urls_images_backend":"","show_urls_images_frontend":""}"
    ["version"]=>
    string(1) "1"
    ["ordering"]=>
    int(7)
    ["metakey"]=>
    string(0) ""
    ["metadesc"]=>
    string(0) ""
    ["access"]=>
    string(1) "1"
    ["hits"]=>
    string(1) "0"
    ["metadata"]=>
    string(53) "{"robots":"","author":"","rights":"","xreference":""}"
    ["featured"]=>
    string(1) "0"
    ["language"]=>
    string(5) "en-GB"
    ["xreference"]=>
    string(0) ""
    ["note"]=>
    string(0) ""
  }
}